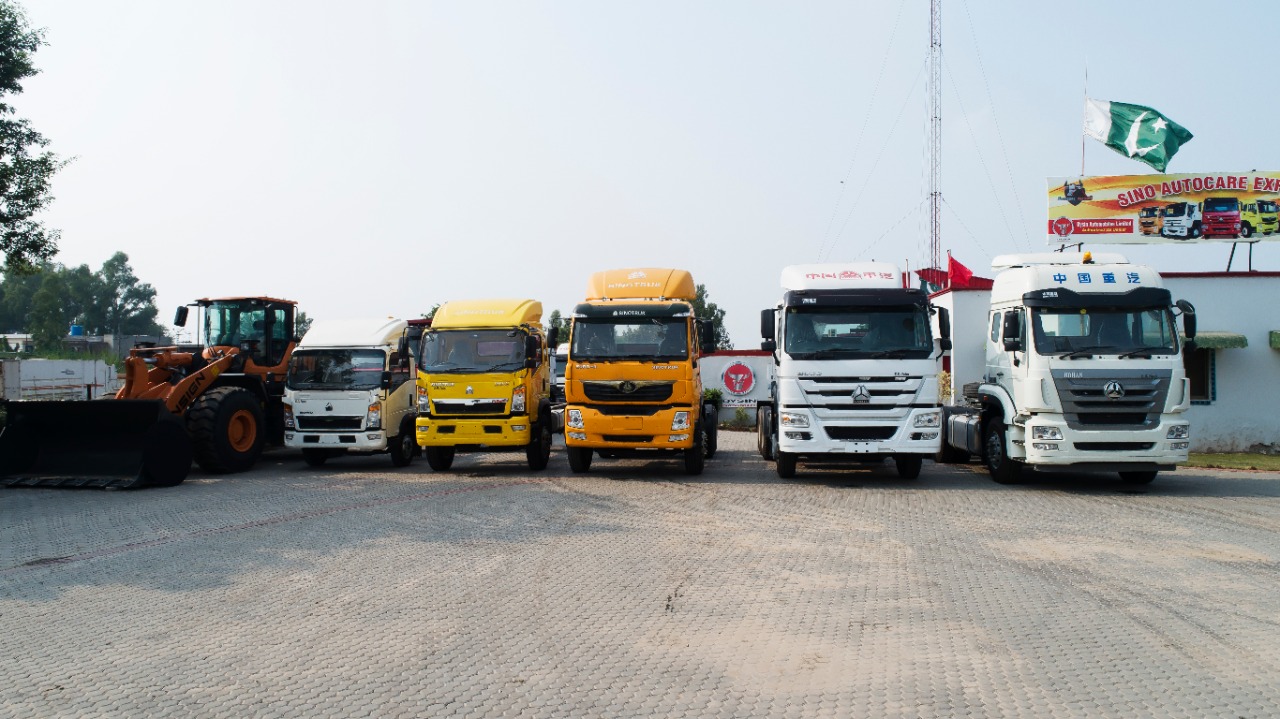 SINO TRUK
China National Heavy Duty Truck Group Co., Ltd., CNHTC or Sinotruk Group is a Chinese state-owned truck manufacturer headquartered in Jinan, Shandong province. It is currently the third largest truck manufacturer in Mainland China.
Sinotruk has maintained its presence in Pakistan since 2013. Its local partner is Dysin Automobiles which acts as its distributor in the country. Autocare experts acquired its 3s (Sales, Service and Spare-parts) dealership contract in 2018.
Their product line includes Light Weight Trucks, Heavy Weight Trucks, LPG Truck which runs on LPG and Dumpers.
Their workshop, service center, spare-parts facility and show room are located at 18km Multan road, Lahore, Punjab, Pakistan.