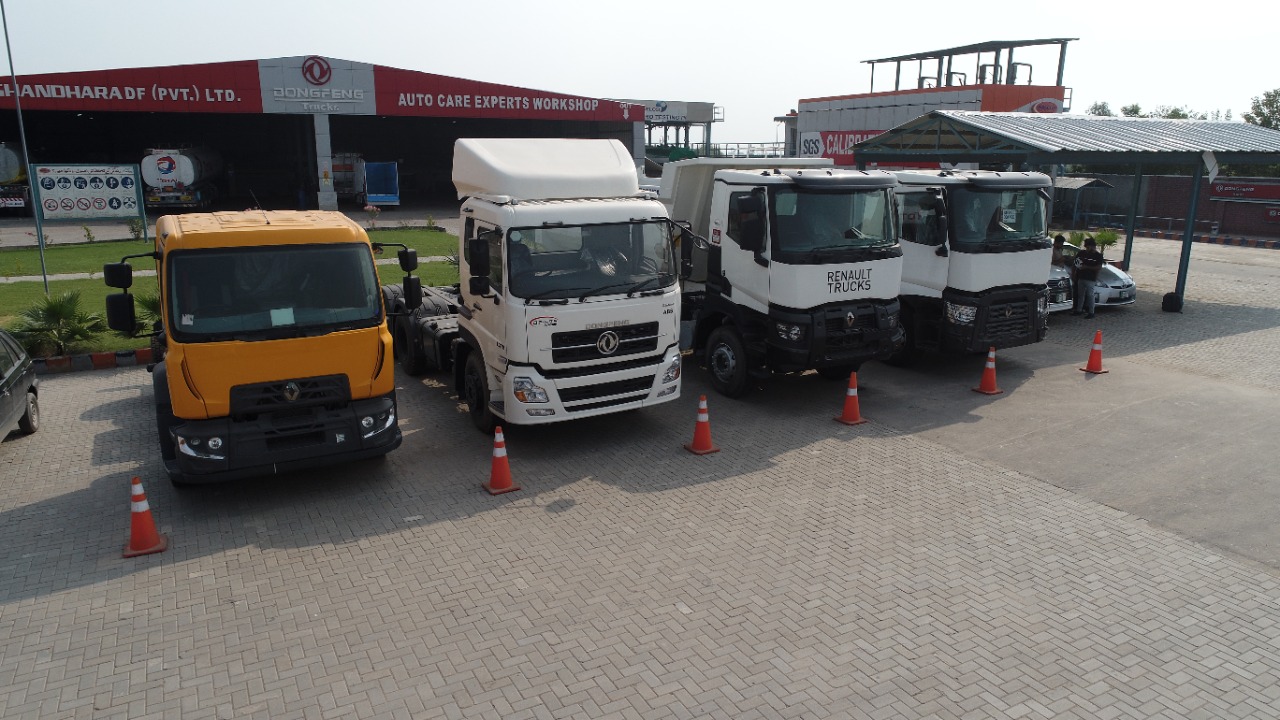 Renault
Building on the legacy of more than a century of innovative French truck know-how, Renault Trucks has kept its headquarters in France since 1894, where all its medium and high tonnage trucks are designed and manufactured.
In the early 2018, Ghandhara Nissan Ltd signed an agreement with Renault to introduce its heavy-duty commercial trucks in Pakistan. And in the same year, Autocare Experts acquired its 3s (Sales, Services and Spare-parts) dealership.
Their product-line includes Tankers, Cargo Trucks, Containers and Dumpers.
Their workshop, service Center, spare-parts facility, and Showroom are located at Bolianwala Stop, Sheikhupura – Sargodha Road, Machike, Punjab, Pakistan.